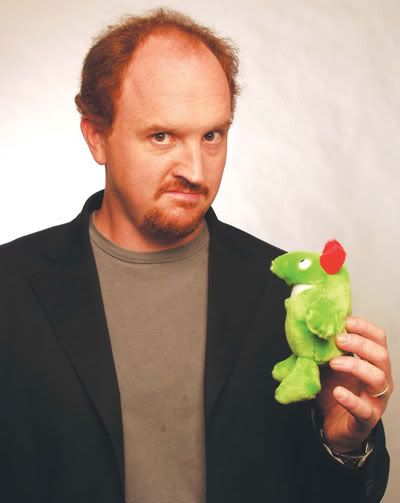 Sure, he's the director of
Pootie Tang
and his H.B.O. series
Lucky Louie
only lasted one season, but Louis C.K. is still possibly the funniest and bravest stand-up coming working in America today. With material ranging from fatherhood to the eventual decline of the fortysomething's body, C.K. approaches his material with a fearless and unflinching honesty. "As long as it's honest, or as long as I mean it, I say it. I really don't see a point in having a line in your life. it's a bizarre idea to me to have a limit in speech. That's the whole premise of my stand-up is to be honest. I really don't see the point in saying '
I'd better not say that
'
,
says the comedian.
Right now, you are probably asking 'what does this have to do with BlogAsheville'? The answer is this, Lousi C.K. is playing The Orange Peel tonight at 8 p.m. (the doors open at 7:00).
For those of you not lucky enough to grab tickets, fear not!
Today on the
Bugg Blog
, I have placed a full interview with Louis. You can read it by clicking
here
.