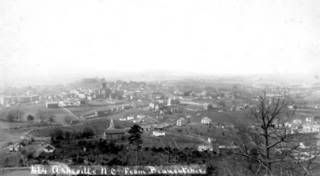 This site is absolutely incredible
. It has the kind of history you won't get anywhere else online (until the AC-T gets its archives up... Are they working on that?).
Click here for over 3,000 historical pictures of Asheville
. I spent the better part of an afternoon this past weekend perusing all these old photos. Then I went back into the city with a fresh set of eyes.
WNC Heritage
also has documents, drawings, and oral history in a searchable database. You'll want to bookmark this one.