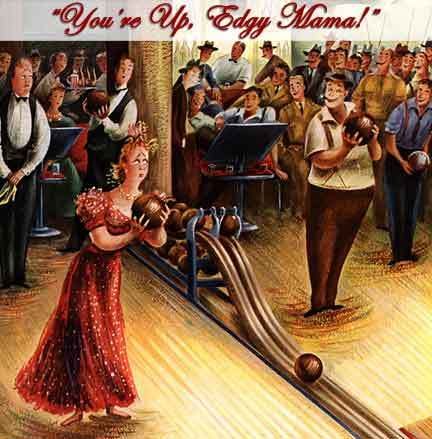 You've waited so long to stick your fingers into those well-used holes and curl that orb across oily slats. You don't have to wait much longer.
BlogAsheville hosts the 2nd Annual General Strike and Gutter Guzzler this Saturday, March 31st at Sky Lanes on Patton Ave/Smoky Park Hgwy in west Asheville. We'll gather at 7:30 and get to bowling by 8. Last year's champion, syntax, isn't resting on his laurel. He told a BlogAsheville reporter, "I'm'o destroy them blogger geeks ag'in."
All Asheville area bloggers and their people are welcome. Please let me know in the comments whether you're coming, so I can reserve some lanes. Wear your best bowling duds, and bring your drinking hats.