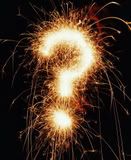 From the pages of the
New Life Journal
:
1. Which of the following best describes the climate of North Carolina and Georgia?
(a) Alpine
(b) Temperate
(c) Humid subtropical
2. The average summer morning's relative humidity in Asheville is
(a) 45%
(b) 95%
(c) 67%
3. If you are standing in Western North Carolina holding a compass, where will the needle be pointing?
(a) North
(b) Six degbress west of north
(c) South
4. How high in the sky (in degrees) wil the sun be at your house on the winter solstice?
5. True or False: Carpenter ants and carpenter bees eat wood.
6. What do molds and subterranean termites have in common?
Answers in the comments...