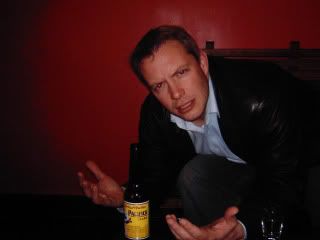 What the Hell?
,
Virtual Inanity
,
Brainshrub
, and
Scrutiny Hooligans
rallied last night at Joli Rouge for another round of bloggy fellowship and laughs.
Pictured here is the beer I bought for Ash. He and Edgy Mama must've been plum tuckered after their
DILO meeting
, because they were conspicuously absent.
But then, so were a lot of you. Was it the cold night, the bad weather, the location, or some other secret reason?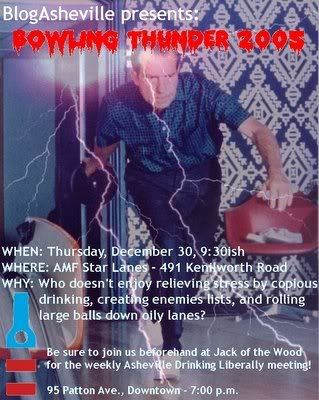 Please use this thread to suggest times, dates, locations for our next BlogAsheville gathering. I'm thinking we ought to head back to the bowling alley for Bowling Thunder 2007...