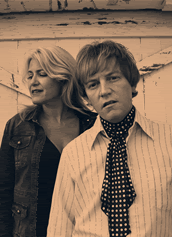 Hi all, I just wanted to let everyone know about the most fantabulous band in Asheville that just so happens to be playing a show tomorrow night at
The Rocket Club
in West Asheville,
The Cheeksters
. They play a wonderful mix of contemporary rock and bright, sunshiny British pop.
If you want to read more about them, or want to download an MP3 to see what all the fuss is about, check out my blog,
So Much for Tact
.
Hope to see you all there. Be sure to say hey.